The MHOG Utility Department
Proud to Serve:
Municipal water customers in the townships of Marion, Howell, Oceola, and Genoa and sanitary sewer customers in the townships of Genoa and Oceola
For a Sewer or Water
Emergency!
Active Projects
Fire Hydrant Flushing
April 1 - November 1, 2017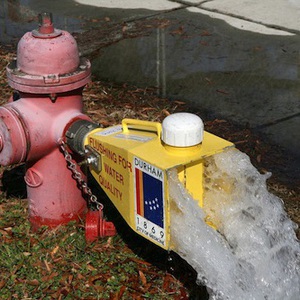 During Spring & Fall, please check your current bill for specific hydrant flushing dates in your area.

Fire hydrant flushing is done to remove rust and sediment from water lines and to perform testing of fire hydrants for public safety. The flushing operation may result in brief periods of reduced water pressure or discolored water. Iron and manganese, two minerals in water that have settled into the water mains cause the discolored water. The water is only discolored. It is safe.
We will be flushing water mains between 8 a.m. and 4 p.m. throughout the year. Be aware that this procedure may cause some disturbances and discoloration in the water system. Customers in low-pressure areas may experience a temporary drop in pressure during flushing.
If you experience discoloration and rust particles in your water:
Locate the farthest and highest cold water faucet in your home from the water meter.
Remove the aerator if there is one and turn on the cold water faucet until the water runs clear.
If the water is still discolored after running the cold water for 10 minutes, please turn off the faucet and check it again one hour later.
Please refrain from washing white or light colored clothes during the flushing period (8 a.m. to 4 p.m. on the dates designated above).
When the flushing operation is complete, normal water pressure and clear water should return.
Signs will be placed in the areas to notify residents that flushing will be occurring. Questions or concerns may be directed to the MHOG Utility Department at 810-227-5225 during normal business hours.
We appreciate your patience and understanding during this time. If you have any questions or need further information, please feel free to call our Utility Department at 1-800-881-4109.
Sewer Main Cleaning
August 30 - October 1, 2017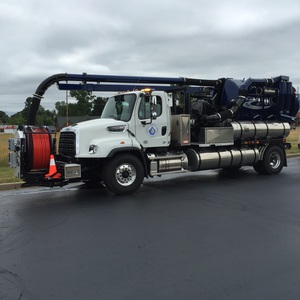 The purpose of sewer cleaning is to prevent back-ups from occurring by removing debris which has, or may have, accumulated in sewer mains.
Cleaning is accomplished by using a high pressure jet rodder to flush debris from the line, along with a vacuum to remove the debris from the sewer system. If you have noticed signs in your area notifying you of sewer cleaning, there are some steps you can do to minimize any potential inconvenience in your home associated with this activity. During the cleaning, residents may notice gurgling in the toilets and drains, having traps dry out, or rarely, a minor spray may come from the toilets. During cleaning on these days, please keep your toilet lids down to prevent any spray from going beyond the lid. Also, after cleaning is performed, pour a cup of water or run water to keep your traps clean and prevent sewer odors.
Thank you for your cooperation in helping us maintain your service and protecting your home from costly sewer back ups.